IP68 Waterproof Connector Series SBS®X-75A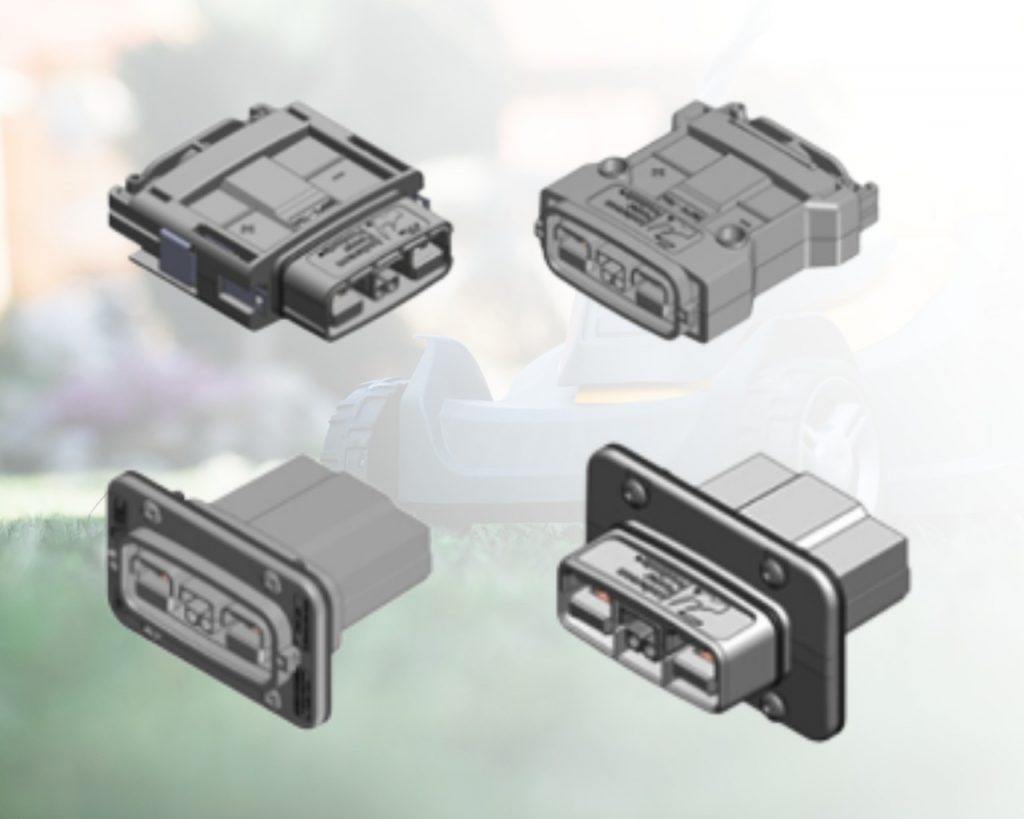 In today's environments where you need high power, signaling and waterproof protection backed by superior quality and service, Anderson Power Products® should be the connector company of choice. Anderson™ is pleased to announce that we are releasing soon a new series of waterproof connectors! Built on the success and proven reliability of the SBS® series for both Lead Acid and Lithium-ion powering, the New SBSX-75A Sealed Waterproof Connector series will be available in wire-to-wire, wire-to-panel and panel-to-panel configurations. The compact sleek high-power design of these environmentally rugged connectors makes them perfect for useage in applications for Commerical/Industrial, Power Equipment, Material Handling/Automation, Mobility and Marine markets.
The SBSX-75A Sealed Waterproof Connectors come with two power contacts rated up to 120A, accepting wire sizes from 12 to 4 AWG (2.5 to 25mm²) along with up to 4 auxiliaries for 12 to 24 AWG (0.50 to 2.5mm²) wire sizes with the durability of up to 5,000 mating cycles. The IP68 weatherproof rating ensures that the connector will be free of water for full protection up to 30 minutes at 6 feet in the mated condition, or with the use of covers in the unmated condition. Positive metal latches help safeguard against accidental disconnects that may be caused by vibration, while the built-in cable clamp allows for strain relief on wires.
Stay tuned for further details regarding the release of the SBSX-75A Sealed Waterproof Connector series in coming months or contact your Anderson Power Representative to discuss your new project opportunities. Contacts can be found on our where to buy page.